Giggl Cards
Send love and good wishes to friends and family; show you are thinking of them.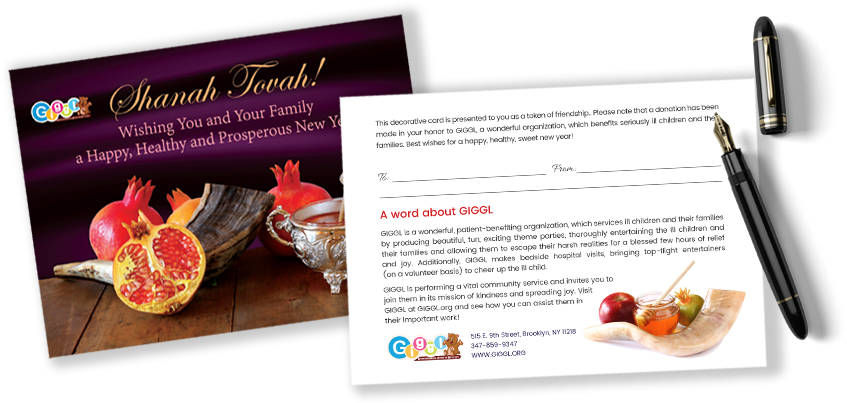 Enhance the lives of ill children and their families, challenged by life threatening illnesses.
GIGGL is now offering a variety of classy decorative cards for different occasions that can be sent to family, friends and neighbors. Sending these cards is a wonderful way of telling those near and dear to you that you're thinking of them, and wishing them well.
Get Well Cards

order now
Condolence Cards

order now
Shanah Tovah Cards

order now
Chanukah Cards

order now
Purim Cards

order now
Join Our Giggl Team
voulnter
Help Us Spread
The Giggl
donate
The Giggl Family
is Here for You
Patient Form
We are a community supported organization with no professional fundraisers.
WE NEED YOUR HELP!