Endorsements
GIGGL is a community-wide endorsed entity. We invite you to view a plethora of endorsements, both from the rabbinate and the laity.
Endorsement from Rabbi Zev Leff, Rav of Moshav Matityahu
(Click the image below for a larger version)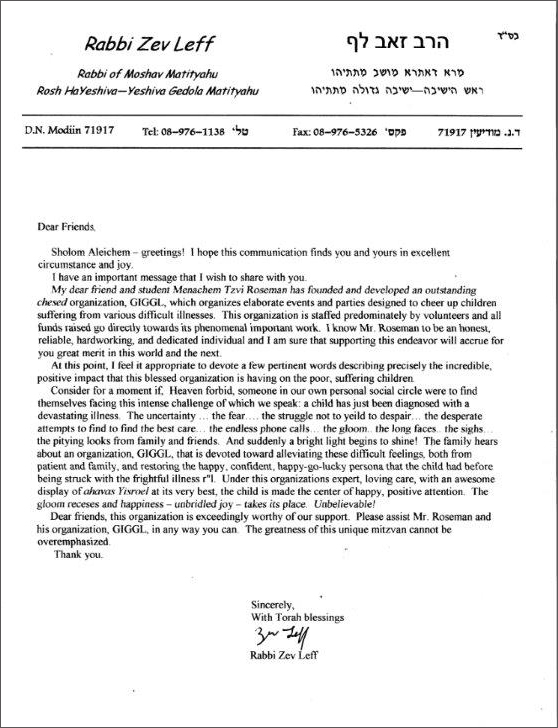 Join Our Giggl Team
voulnter
Help Us Spread
The Giggl
donate
The Giggl Family
is Here for You
Patient Form
We are a community supported organization with no professional fundraisers.
WE NEED YOUR HELP!